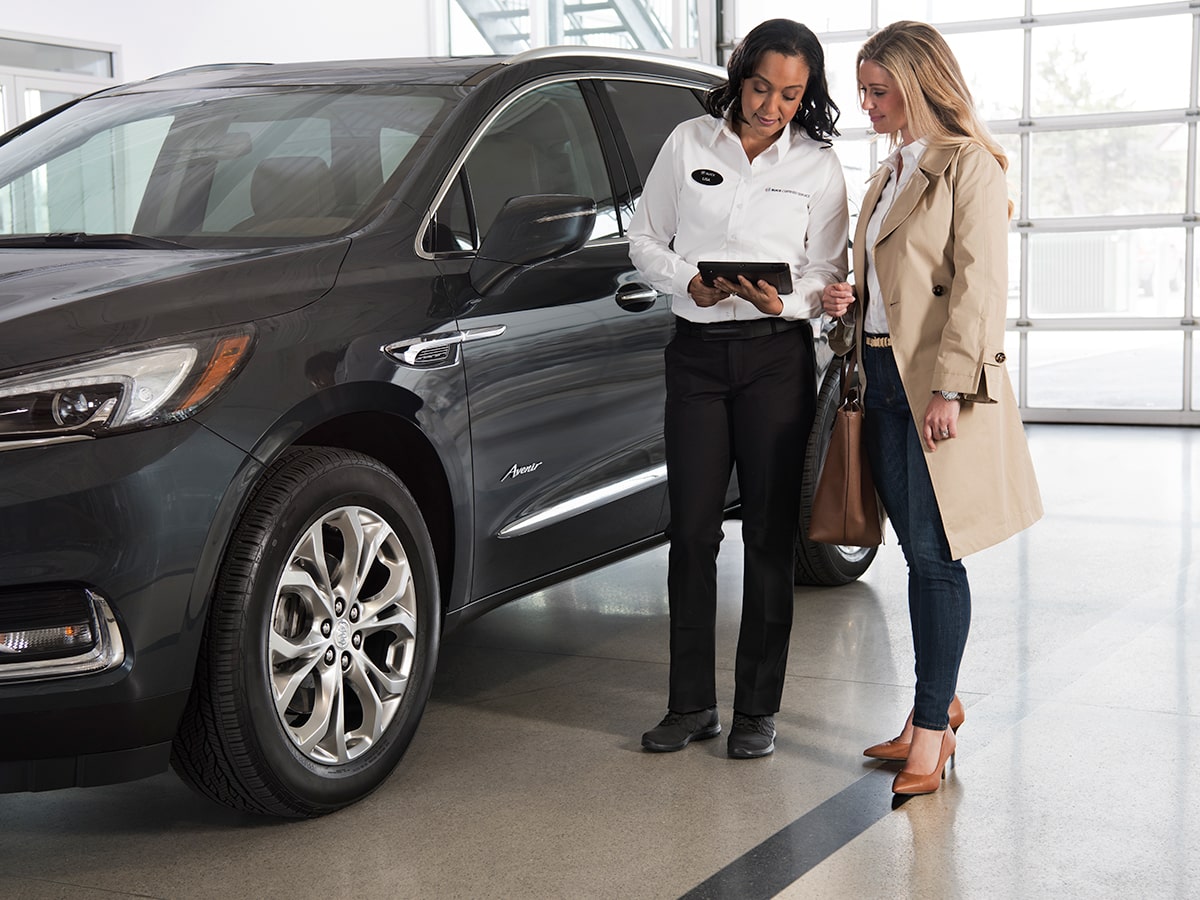 Visit Findlay Buick GMC for Exceptional Chevrolet Service in Prescott, AZ
When your Chevy model next needs regular scheduled maintenance or repair, head to Findlay Buick GMC in Prescott. Sure, we may be in the business of selling Buick and GMC models, but these are both part of General Motors -- just like Chevrolet! This means that we have the same GM parts and fluids as local Chevy dealerships. Learn more about what sets us apart at Findlay Buick GMC Prescott, and then schedule your appointment.
Why Choose Findlay Buick GMC Prescott for Chevy Service in Prescott?
Family-Owned and Operated

As a family-owned and operated business, Findlay Buick GMC Prescott has experience working hard to ensure that our customers are satisfied. We realize the importance of everyone who stops by Findlay Buick GMC Prescott and will provide top quality service.

Keeping It Local

We realize the importance of our local community here in Prescott, which is why we started a "Keep It Local" merchant partnerships. If you have a Findlay Prescott Advantage card for local merchants, you'll get exclusive discounts!

High Customer Satisfaction

At Findlay Buick GMC Prescott, we're known for exceptionally high customer satisfaction. The positive reviews flow in, and there's a good reason for it!

Easy Appointment Scheduling

We make it easy to schedule an appointment at Findlay Buick GMC Prescott. Our online service scheduler lets you choose a day and time that work for you at your own pace. Our extended service hours include Saturday hours, so it's easy to find an appointment time that will work with your busy schedule. Of course, if you prefer, you can also give us a call and make your appointment that way.

Pick-Up and Delivery Service

If you need to go about your day and don't have time to drop your vehicle off at Findlay Buick GMC Prescott, you're in luck! We even offer pick-up and delivery services. We can pick your Chevy up for you, perform whatever service is needed, and then drop it off at your home or office.
Schedule Your Next Appointment at Findlay Buick GMC Prescott
When you visit Findlay Buick GMC Prescott, you'll see for yourself just how impressive we are. In addition to our expert technicians and OEM General Motors parts, we have a comfortable customer lounge that's filled with a variety of amenities ranging from flat-screen TVs to a complimentary coffee bar. Schedule your appointment with us today, and don't forget to check online for our regularly updated service coupons. These give you even more ways to save at Findlay Buick GMC Prescott!