Buick GMC Wheel Alignment Services in Prescott, AZ
Keeping a good set of tires on your car, truck, or SUV is one of the most important things you can do. Without good tires, you can't get a grip on the road or stop on a dime when you need to. Unfortunately, your tires tend to wear down over time, especially if you don't keep up with the maintenance services that help prevent premature tire wear. Alignment is an important part of making sure your wheels are wearing down evenly, so they last longer.
Two-Wheel Alignment - Also known as a front-end alignment, two-wheel alignment is generally performed on vehicles with a solid rear axle; it involves inspecting and adjusting the camber, toe, and caster angles on the front wheels.
Learn More
Four-Wheel Alignment - Vehicles with independent or semi-independent rear suspensions will need to have the camber, toe, and caster angles inspected and adjusted on all four wheels; this is also called an all-wheel alignment.
Learn More
Certified Buick GMC Alignment Services
At Findlay Buick GMC Prescott, we work hard to make sure we provide you the best services. Our certified technicians know a thing or two when it comes to vehicle alignment, so we're proud to provide certified services that keep you on the road for longer. When you choose us for service, you don't have to worry.
OEM Parts & Procedures
Another benefit of choosing Findlay Buick GMC Prescott is the fact that we only use OEM parts. If your vehicle needs a little suspension work, we'll use quality OEM parts that are guaranteed to provide excellent performance and last for many miles.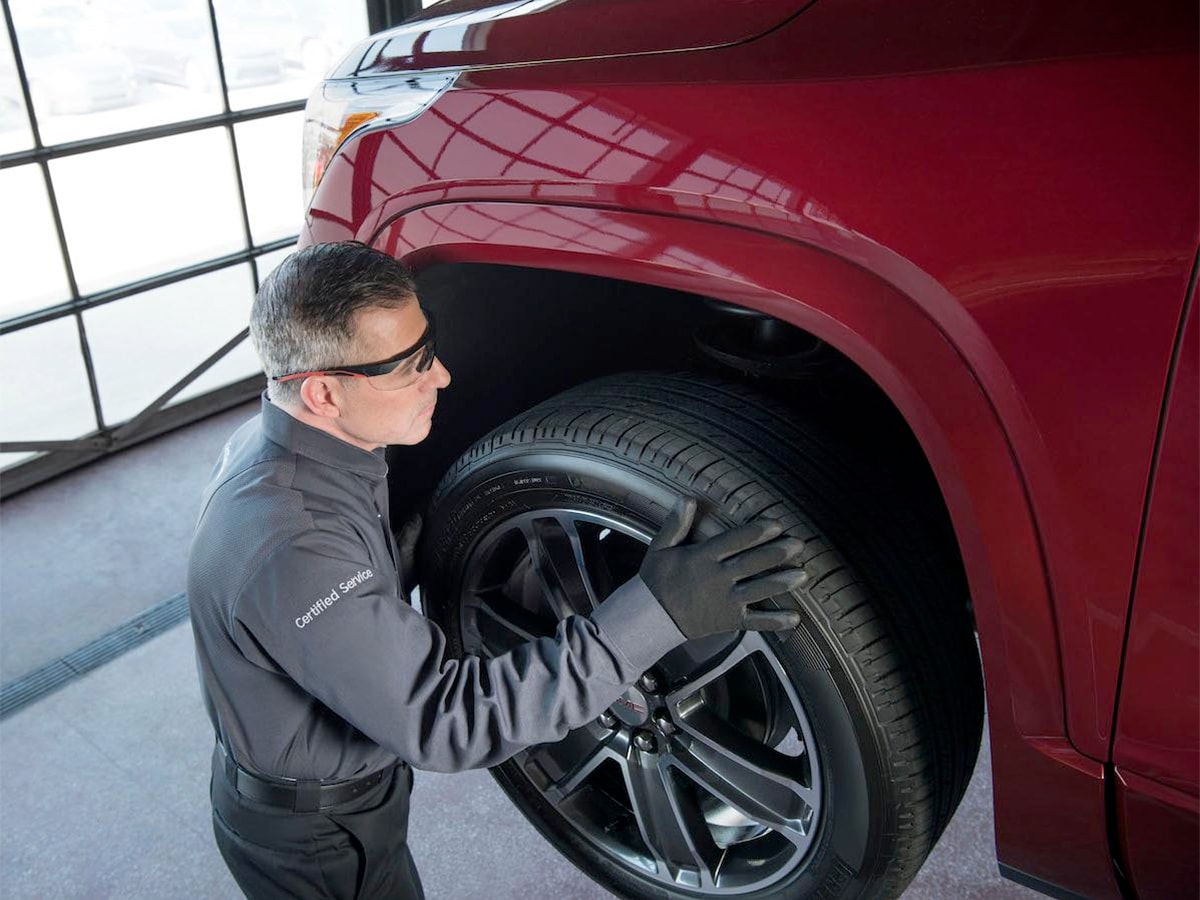 The Best Buick GMC Alignment Check in Prescott, AZ
It's tough to take good care of your tires, especially if you don't know where to take your vehicle for alignment services. If you're in the Prescott, AZ, area, Findlay Buick GMC Prescott can take care of all your car, truck, or SUV alignment needs. In addition to providing both two and four-wheel alignment, we can check on your alignment and tires to make sure everything looks good. Next time you need to have your Buck of GMC serviced, come on down to Findlay Buick GMC Prescott.